Prices – Description – Experience – Contract – Life onboard – Destinations – Photo gallery
The wardroom is vast and provides a good view on the sea. The kitchen is equipped with a three-fire cooker, an oven, a water boiler, a 200 liters fridge, a freezer, a sink, a working table and numerous lockers. All these equipments are at your disposal for preparing snacks or good homelike cooking.
Three cabins are proposed for renting, each cabin is equipped with a 160cm wide double bed and several lockers for your luggage. Each cabin has their own bathroom with toilet, basin and shower. Another shower is located on the rear of the boat closed to the swimming ladder.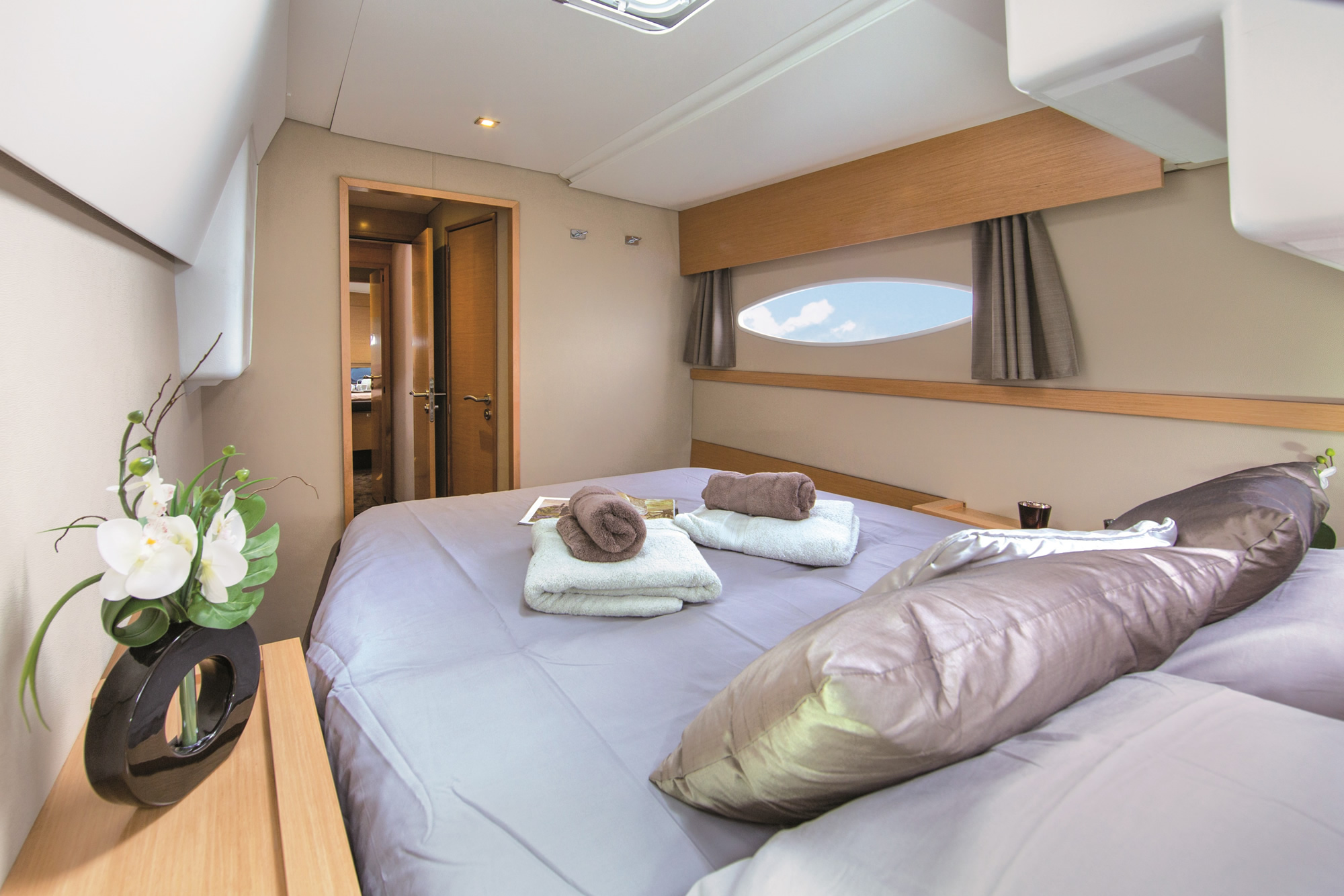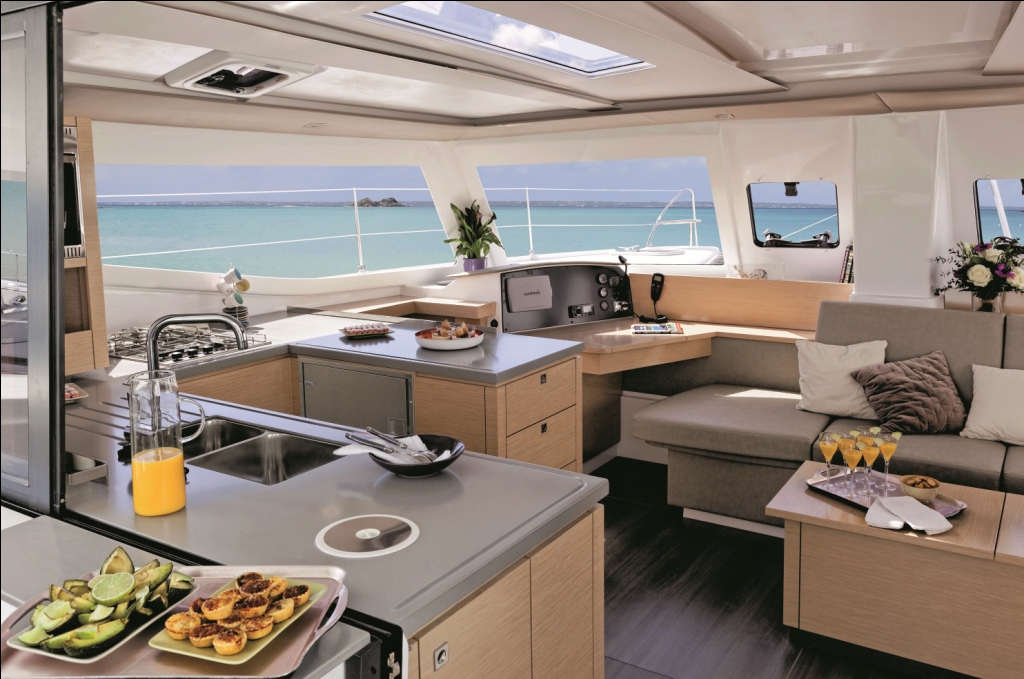 You can plug radio or batteries chargers on one of the electric sockets (220V) in each cabin and in the wardroom.
At anchorage, everyone can swim in the warm and clear water, fish, look at the coral reefs, and walk on the white sand beaches. At sea, you may catch fishes with the lines and prepare them smoked, grilled or in a salad. The sun deck over the cockpit is a splendid place for sunbathing.

The trampoline on the bow and the sun deck on the roof are ideal locations for sunbathing and relax.
After sunset, onboard Abaca or around a fire on the beach, there are many ways of having fun by singing, dancing, listening to short stories or playing games.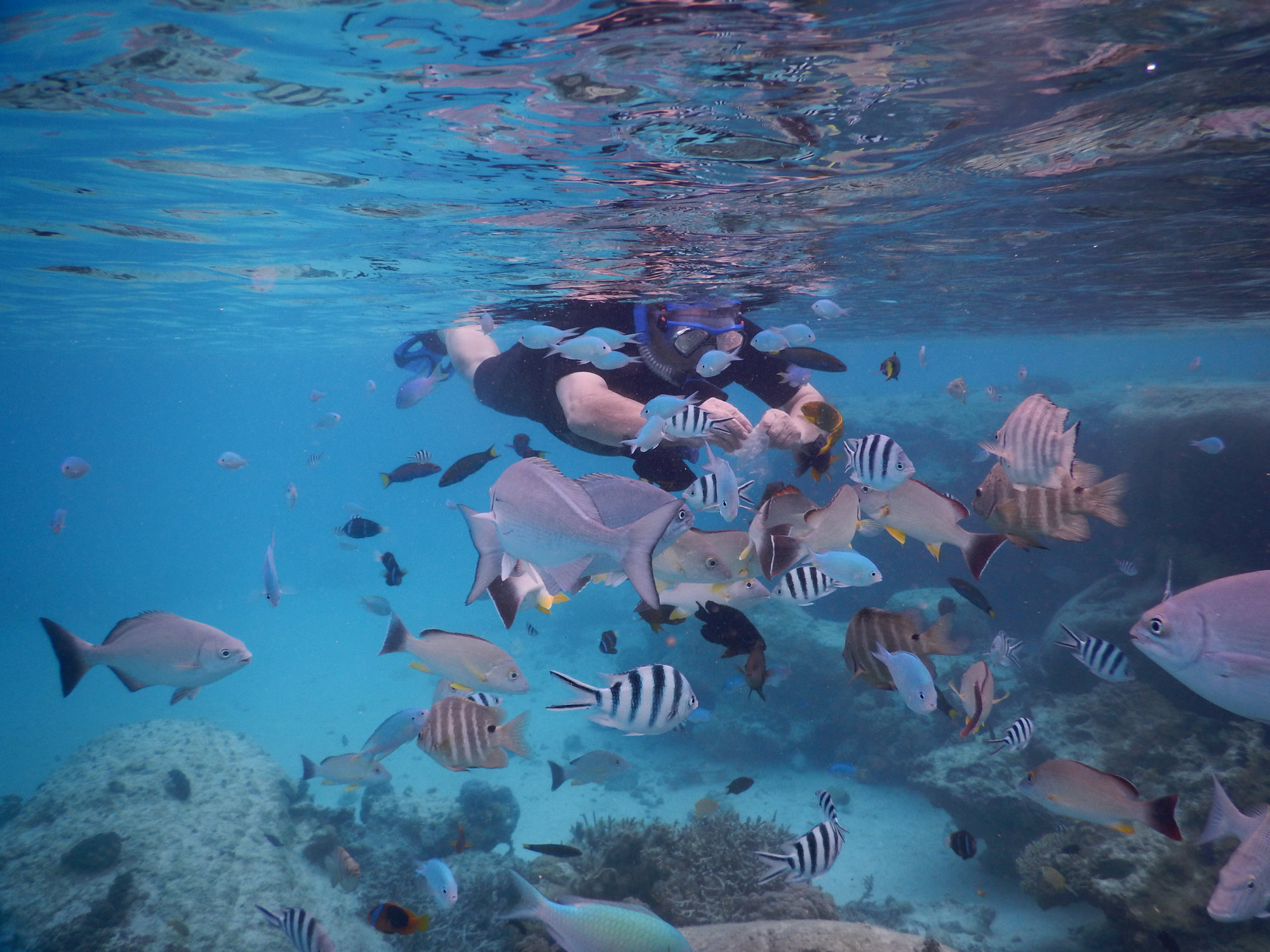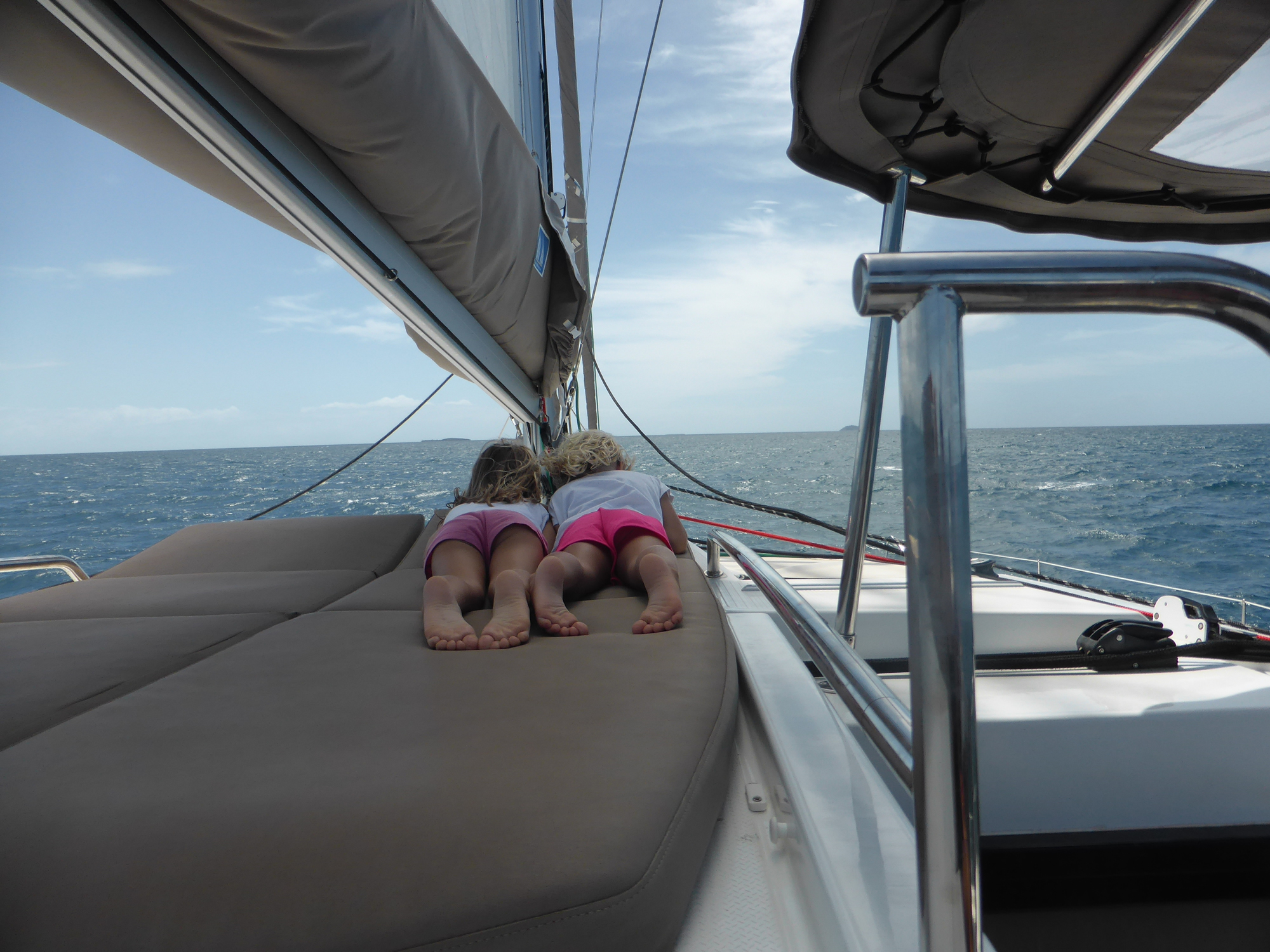 On request a set of meals of quality will be served :
salade tahitienne de poisson au lait de coco
Parmentier confit de canard purée de pomme de terre maison
Lassis
Flan de courgettes à la fourme d'Amber
Joue de bœuf mijotée à la bourguignonne
Crème brulée
Rillette de thon sur son lit de salade
Jarret d'agneau mijoté à l'orientale
Mousse au chocolat
Salade de trocas
Carry de fruits de mer
Poires Malakoff
Salade papaye verte
Langouste (selon disponibilité)
Poisson grillé riz
Salade de fruits
Bougna cuit sous la terre (selon disponibilité)
Salade de fruits